The Global Wellness Summit is bringing together leaders from the world of global wellness, now a $4.4 trillion economy, and focuses on building collaboration between leaders and visionaries to positively shape the future of wellness worldwide. 
The global wellness institute event will be a place where key people in the space of health and wellness can join together, with this year's theme being "Open Minds, Open Hearts, Open for Business", in light of the more challenging economic environment ahead. 
The Global Wellness Summit will include keynote speeches, a review of the Global Wellness Trends Report and the Global Wellness Awards.  
What sort of events are there at the Global Wellness Summit?
This year's annual conference event location is in Tel Aviv, Israel, from 31st October – 3rd November, and kicks off at midday on the 31st October.
On the 31st October, registration opens and various knowledge workshops commence. The event has a different location each year; Palm Beach was the site of the historic 2020 Global Wellness Summit, and Italy was the summit's location in 2016.
For the 2022 event held in Tel Aviv, there will be a useful sign in session on the first day for new delegates to help them make the most out of the summit.
There will then be a range of options in the evening to network and discover more about the world of wellness, including After Dinner Conversations with Sarah Camilleri, Founding Editor and Publisher, European Spa Magazine and Franz Lisner, CEO of Linser Hospitality. 
The Global Wellness Summit provides a busy schedule of seminars, content knowledge workshops and keynote speeches, as well as interactive lunches. The event will bring together a fantastic range of companies, founders and individuals in the industry, aiming to positively shape the future of wellness. 
Find out the full agenda for the Global Wellness Summit here or follow them on Facebook here.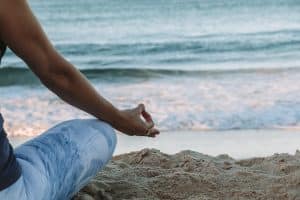 Who is the music partner of the Global Wellness Summit?
Myndstream will be featuring as the music partner of the Global Wellness Summit, culminating in the experiential keynote speech from Freddie Morross, MD Myndstream. 
Since 2020, when music for wellness was named a top global trend, Freddie has led the conversation and development of this topic.  His closing keynote at the 2021 Summit in Boston, which included a performance from an extraordinary group of musicians, resulted in a standing ovation which ushered in a new era for the Summit. 
"The impact of music on the soul is something we intuitively grasp, but its impact on mental wellness is something we are learning, and Myndstream is leading that conversation on a global scale," said Nancy Davis, GWS chief creative officer and executive director.
"We're thrilled to align with Myndstream to bring music fully into the Summit and the wellness world. I'm particularly struck by their commitment to using music to positively impact neurodiverse individuals and their families."
Myndstream – The future of mindfulness and music
Myndstream is owned by the leading music provider to the film, TV and gaming industries, Cutting Edge Group. They have huge experience of creating music moments for movies and are utilising this experience to support the wellness industries with the launch of its platform for the spa industry.
The unique music portal provides a very accessible and cost effective solution to enhance the experience of those being given treatments.
Through a combination of bespoke research and the wide range of immensely talented musicians, music playlists are designed for different treatments, creating a unique proposition for the spa industry to elevate their audio experience. 
The Myndstream Keynote Speech at the Global Wellness Summit
Freddie Morross's keynote speech on the power of music designed for health and wellbeing will be showcasing some fantastic examples of music for health and wellbeing, as well as explaining further about the opportunity to elevate the audio experience specifically within the spa industry.
Myndstream has a wealth of talented artists creating and curating music for health and wellbeing. In his experiential speech he will be featuring Derek Paravicini, one of the world's most incredible pianists, despite being blind and autistic, who will explore the powerful effect that music has on neurodiverse individuals. 
Visit the Global Wellness Summit for talks from music visionaries
Derek Paravicini's piano improvisations have amassed millions of plays on YouTube and his Ted Talk generated more than 1.6 millions views.
Dr Professor Adam Ockelford, music psychologist and professor at London's University of Roehampton, has been Paravacini's teacher and mentor since the age of five, and will be speaking about music's impact on autism.
Paravicini started playing piano at the age of two and at the age of nine performed a solo concert playing jazz with the Royal Philharmonic Pops Orchestra at the Barbican, London. He is known as "The Human IPod" and has a staggering musical memory, with a repertoire of tens of thousands of pieces. He has "absolute pitch" and can play back a piece after listening to it.
Derek is also a deeply creative musician as well, famed for his improvisations and is the subject of two high-profile TV series  (Stan Lee's "Superhumans' ' and Channel 5 UK's "Extraordinary People"). He has performed in a variety of venues around the world, including Ronnie Scott's renowned jazz club in London, the Mandalay Bay Arena in Las Vegas, and Buckingham Palace. Derek regularly works with the charity, Music for Autism, delivering fun and interactive concerts for children with autism in schools.  
Adam Ockelford, Paravicini's mentor and teacher, has authored over 20 books and his research focuses on how the human brain makes sense of music, particularly in people with exceptional musical abilities and needs. Initially as a student of the Royal Academy of Music, Adam went on to gain a PHD from Goldsmiths College, London in 1993.
His "zygonic" theory of musical understanding has proven to be a valuable tool in music theory and analysis, in investigating musical development and exploring interactions in music therapy and education.  Paravicini is the subject of Ockelford's book "In the Key of Genius: The Extraordinary Life of Derek Paravicini", which is currently being developed into a screenplay by David Seidler (who won an Oscar and Bafta for "The King's Speech"). 
In addition, musical duo Palm Reading will unveil a first-ever musical experience: capturing biodata from plants in both Israeli and Palestinian territories to create a seamless composition. Charlie Laubacher and Skooby Laposky complete the musical duo who create ambient compositions generated directly from plant life and natural environments, creating recordings from plants using a biodata sonification device, as well as ambient field recordings and original acoustic guitar accompaniment.
Making music with a purpose, their goal is to "give plants a voice" and further inspire sustainability and action to protect ecosystems around us". They will unveil a musical and video performance, blending the "music" of plants from both the Israeli and Palestinian territories to illustrate nature and music as healers that transcend political and cultural divides. 
Freddie Moross commented "It is a privilege and an honour for Myndstream to be the music partner to the Global Wellness Summit.  We are strong believers in the need for high quality and accessible interventions to support people's wellbeing on a global scale – now more than ever this requires robust validation. Therefore, we couldn't be prouder to be associated with GWS, who are a catalyst for innovation and deep understanding in this incredible industry. We are very excited to be able to contribute some wonderful music experiences. Hopefully we will be able to showcase, in a visceral way, the power that music can have within wellness, and spark some interesting conversation around how the audio sense could be used to unlock value around the industry as a whole". 
Final thoughts
See the speech live at the Global Wellness Summit, 31st October- 3rd November, Tel Aviv.