Watch our film here
What is 'wellness' and are we well? 
This series explores the pursuit of wellness and its importance in every aspect of life. The world of wellness spans a diverse and multi-faceted movement, and despite often being thought of as costly and exclusive, in the act of being human – moving, meeting, laughing, breathing, celebrating, giving, and appreciating – we can contribute to our health and wellbeing.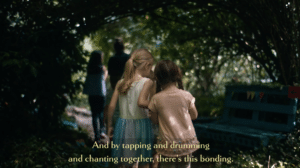 What is the series "In Pursuit of Wellness" about?
In this series we look at a range of rituals and traditions, alongside the science underpinning its potential impact on our lives, the innovations supporting us to stay well and function at our very best, and the culture of wellness aimed at improving our homes, workplaces, and provision of care. 
Stories from across the world show pioneers expanding the horizons of wellness, striving to make habits and routines more accessible and achievable. We see inspirational individuals and groups take care of themselves in ageless and modern ways. 
From a traditional tea ceremony in South Korea to the boat makers of Seattle reconnecting with their landscape, to the office buildings working hard to take care of our wellbeing and the answers to some of the questions about life on Earth that can be found in outer space, wellness practices are at work all around us. 
Myndstream's Film
Produced for the Global Wellness Institute by BBC StoryWorks Commercial Productions, this is 'In Pursuit of Wellness: The art & science of living well'. Our film, produced by BBC StoryWorks Commercial Productions, tells the story of the power of music and the positive effects it can have on educational environments, and in particular for children with autism.  Find out more here.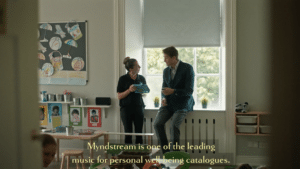 Myndstream's Article 
As part of the series, BBC StoryWorks Commercial Productions produced an article about the unique music of Liquid Mind. 
Commentators on the series
Nancy Davis, Chief Creative Officer & Executive Director of the Global Wellness Institute said: "It's a true honour to be the official presenters of this groundbreaking new series and to have worked with the brilliant minds, producers and writers at BBC StoryWorks this last year. This series is game-changing because it helps usher in a new era of wellness and how it is explored in the media: A wellness era that is more authentic, inclusive and joyful; more rigorous and science-based; and one that celebrates the pioneers in–and cultures of– wellness that are making a real impact on real people," said Nancy Davis, GWI chief creative officer and executive director. "This series is also game-changing for the GWI, as the power of BBC's global platform and audience will exponentially broaden our reach and community."
Simon Shelley, Vice President of BBC Programme Partnerships – part of BBC StoryWorks, said: "Looking after ourselves and each other is fundamental, and yet it can often be forgotten about or misinterpreted. We hope that defining wellness through the lens of people across the globe, who are keeping well and striving to function at their best with traditional and modern rituals, can be inspiring for viewers, at whatever stage of a wellness journey they are on." 
In Pursuit of Wellness' is available to explore now. 
Join the conversation on social media via the #InPursuitOfWellness