Myndstream is extremely proud to have recently partnered with Universal Companies, a top leading supplier to the spa and wellness industry. Myndstream is now their official music partner for the U.S., Mexico, and Canada. Together, we will launch a subscription-based music service called myndstream.com. The mission for this service is to offer high-quality, professionally curated spa music at a reduced cost, while eliminating the licensing challenges currently faced by spa owners. 
Myndstream.com music services, available through Universal Companies' sales channels, offers the wellness industry a premium – yet affordable – music solution, with playlists expertly curated through the lens of cutting-edge research that sits at the intersection where art meets science.
Who is Myndstream?
Myndstream is a leading wellness music company that curates music for the health and wellness industry. We offer expertly curated music playlists that are designed to promote relaxation, reduce anxiety, and enhance mood. Myndstream draws on its extensive catalogue of mindfulness music and collaborates with award-winning artists to create music for the spa market, featuring frequencies, tonalities, and tempos that research shows can have a direct effect on relaxation and mood enhancement.
Myndstream's parent company, Cutting Edge Media Music, is an independent, leading provider of music spanning the film, television, advertising and video games industries. The company is responsible for commercialising the music heard in hit productions such as Stranger Things, Bridgerton, The King's Speech, Sicario, Drive, and many more. Myndstream is following in the footsteps of its parent company by elevating the way music is experienced, aligned with a vision to create optimal, immersive wellness experiences.
Photo by Raphael Lovaski on Unsplash
Who are Universal Companies?
Universal Companies is a leading enterprise in the spa and wellness sector, providing products and services to spas, salons, and resorts worldwide. The company offers over 27,000 products, including spa equipment, furniture, skincare, wellness products, and education courses. The company is known for its high-quality products and services, and is the recipient of numerous awards, including the American Spa Professional's Choice Award for Favorite Distributor of the Year.
Why spas need this type of curated music
Music is an essential component of any comprehensive spa and wellness service, backed by scientific evidence that demonstrates its power to reduce anxiety, blood pressure, and pain and to increase relaxation. Curated music specifically designed for the spa environment enhances the client's wellness experience and helps to create a more immersive and relaxing atmosphere. There is a growing body of research to support the power that music has on our brains to create deeper relaxation and enhance mood.
The wellness music curated by Myndstream will initially be offered at a significantly discounted rate to spas, particularly for any early adopters willing to provide valuable feedback and play a part in making the service even more effective.
Quality is a top priority
Myndstream works with a team of critically acclaimed and award-winning musicians who specialise in well-being related music, including Liquid Mind, Peter Kater, Bernward Koch, and 2002. Myndstream offer curated spa music created by these outstanding artists, bringing forth a body of work that is ensured to be of premium industry quality. 
This spa music service has been diligently tested and developed using data collated from 2,000 survey responses and feedback from members of the spa community. This research is pivotal to ensuring that the music is optimally targeted to meet the needs of your spa facility, and complement the specific treatments and services you offer. Users will also be given regular feedback opportunities that will help to inform ongoing content development and updates.
Bespoke playlists
As part of the Cutting Edge Group, Myndstream benefits from 20 years of experience in creating magical music moments, fulfilling the role of award-winning supervisors for the IP of major players in the media sector. Myndstream can expertly curate playlists to align with the priorities and values of your spa business and brand; we work with key stakeholders, taking the time to fully understand the tone, mood, values and cultural influences related to your spa business, delivering a tailor-made soundtrack that complements and amplifies the unique qualities of your brand. 
The playlists created for your business will seamlessly tie your bespoke, distinctive brand sound to your facility's in-room treatments; set up to be co-branded for delivery via all major streaming platforms and easily accessible through your unique spa environment hosted by Myndstream's Spa Music Service. 
Why spas need curated music
Music has been used in healing practices for thousands of years. The ancient Greeks used music to cure mental illness, and many indigenous cultures around the world have incorporated music into their spiritual practices. Today, music therapy is recognized as a valuable tool in treating a wide range of physical and mental conditions.
Music increasingly plays a fundamental role in creating a relaxing and rejuvenating atmosphere in which the client can get the very most out of their treatment. According to Marti Morenings, founder and chairman of Universal Companies, music is a key ingredient in any quality spa/wellness service, helping to reduce anxiety, blood pressure and more, as well as being a powerful tool for promoting deeper relaxation. 'We've partnered with Myndstream to provide our spa professionals with an affordable, subscription-based music service that will allow them to enhance their client wellness experience, while helping them avoid potential licensing challenges found in other streaming services,' says Morenings. 
That said, not all music is created equal when it comes to the promotion of relaxation and wellness. In fact, some music genres can be detrimental to the spa experience. For example, music with a fast tempo or aggressive beat can bring about an increased heart rate and blood pressure; the very opposite of what spa-goers are looking for.
That's where Myndstream and Universal Companies come in. Their curated music service is designed specifically for spas, with playlists that are expertly crafted to promote relaxation, reduce stress, and enhance the overall spa experience. The music is carefully selected based on the latest research regarding the effects of sound and music on the brain, ensuring that it has a direct, positive impact on the mood and relaxation of those receiving spa treatments.
The feedback loop
Myndstream conducts and monitors regular feedback loops, giving users the opportunity to provide comments and suggestions that contribute valuable information towards the ongoing improvement of the Spa Music Service. It is important to both Myndstream and Universal Companies that spa therapists and directors are given a voice with which to directly influence the platform and content they engage with, enhancing both user experience for therapists and customer satisfaction when it comes to clients experiencing the music at the other end of the chain. 
The feedback loop also helps Myndstream to understand the service's user journey, specific playlist performance, whether there is a musical element or genre lacking, what music is best-suited to specific treatments, how clients have been responding to the music, and more. This ensures that the music remains relevant and effective in creating optimal opportunities for unprecedented and restorative relaxation when investing in treatments at your facility. 
Value proposition 
Myndstream's Spa Music Service is preloaded with fully and correctly licensed content, allowing users to bypass the need to pay for expensive performance licences. 
In the US, performance licences are payable to ASCAP or BMI, in the UK to PRS. These can be $500-$800 per location

Our fully and correctly licensed content enables individual therapists to select music without extra charges
Per-location pricing means not having to stress about how many zones or therapists require music – it's all included!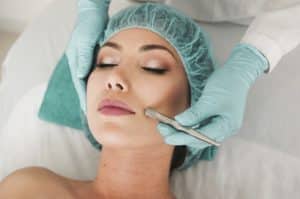 Photo by karelys Ruiz on Unsplash
The ultimate spa music solution
Myndstream and Universal Companies' partnership is nothing short of a game-changer for the spa industry. This curated music service offers premium quality, affordable, and accessible research-backed music that is tailored to the specific needs of spas, promoting heightened relaxation and significantly enhancing the overall experience of indulging in spa treatments.
Additionally, spa owners may not be aware of the licensing issues that come with playing music commercially. Many spa business owners may use personal playlists, not realising that it could lead to copyright violations and fines. With Myndstream's subscription-based service, spa owners can eliminate these risks and have access to high-quality, licensed music specifically curated for the spa experience.