Across the world, people are more focused on healthy living than ever before, taking the time to invest in a multitude of well-being services, including spa treatments.
There are many ways in which spa owners and spa managers can optimise the services they provide, resulting in maximised profits and many happy customers. 
As with any business that deals directly with customers, the overall service provided must be prioritised just as much as the services themselves when it comes to maintaining the highest possible standards. Here are some top tips for improving spa management.
Provide an ultra-relaxing spa environment
Whether or not a particular spa treatment is primarily designed to induce feelings of deep relaxation, it should still be one of the goals. 
People come to spa treatment facilities to unwind, relax, and indulge, and the environment plays a big part in how much relaxation they can access. Ensure that your facilities are always spotless, and take the time to create a soothing environment, from the colour of the walls, down to the flooring, the scents, the decor, and more. Keep it relatively minimal and add luxurious touches such as soft, fluffy towels, extra-soft blankets, and plush furniture – whatever suits your theme while creating a feeling of comfort and peace.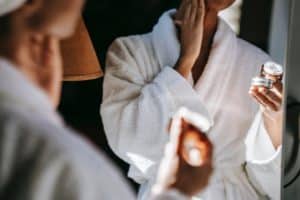 Incorporate soothing music tailored for spa use
Music is a fundamental aspect of any remarkable spa experience, and for good reason. We all know that music has the power to move us emotionally, to rev us up, or calm us down, but when it comes to deep relaxation, there's even more to it. 
Music that is specifically designed for spa treatments has been curated and composed with certain instruments, sounds, and frequencies that are scientifically proven to soothe and calm our minds and bodies. Research shows that music as a therapeutic tool can reduce stress, anxiety, and even pain, while also having a meditative effect that can improve the quality and duration of sleep.
Spa facilities need high-quality, affordable, properly licensed, and carefully curated spa service music to ensure that they deliver a holistically high-quality experience to their clients. Achieving exceptional results and rave reviews is dependent on providing an experience that is worth mentioning, and spa clients who feel a deep sense of profound relaxation are quick to share this with others. 
Value and empower your staff
It is vital to the success of any business to recognise that happy staff makes for happy customers; not only is happiness contagious, but miserable employees will typically provide miserable service, preventing your customers from returning or speaking favourably about your business. 
Keeping your staff happy goes beyond treating and paying them well, although these are obviously also vital factors. Ensure that your facility is always sufficiently staffed, provide adequate training to avoid leaving any employees in the deep end without enough knowledge, and keep the education coming; ongoing training helps to keep staff well-skilled, giving them a sense of confidence, value, and progress. 
Spa facilities that are well-known for providing excellent working conditions and perks to their staff are more likely to attract and retain quality, highly qualified professionals to carry out their services. The better the service, the happier the customers!
Providing a competitive benefits package
In addition to providing your employees with a decent salary, it's important to offer additional perks and benefits to create a well-rounded remuneration package. 
There is a wide variety of options when considering what additional benefits to provide to your staff. Employee discounts on products and services are a common perk for staff, while bonus payments or vouchers of some kind can make for a great incentive offering for those that hit certain targets, or gain excellent customer reviews, etc. 
As with any business, factors such as additional health care coverage, dental plans, and the like are also to be considered. The more valued your staff feel, the more dedicated they will be to their work. 
Invest in purposeful marketing and promotion
The happiest and best-trained staff in the world can't make for a successful spa business if there aren't any customers coming through the doors. Investing in marketing and promotion is key to running a successful spa. Some key marketing angles for spa businesses include:
Social media advertising

Sending out promotional offers via text and email

Promoting last-minute deals to fill void periods or cancellations

Creating promotions centred around holidays, such as Valentine's Day and Mother's Day
There are also spa-specific marketing software options that allow a spa manager to categorise clients, build custom campaigns, and, importantly, track the results of each marketing channel to see what drives the most business. This provides a great opportunity for trialling marketing ideas to see what marketing approaches are the most effective and which aren't, and to keep doing what's working.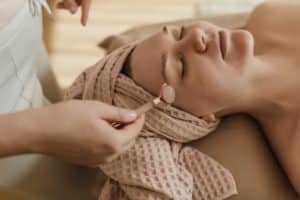 Create valuable packages
There are a variety of package ideas to offer your spa clients that can significantly increase your bottom line, while leaving your clients feeling that they've got good value for money.
One of the most important aspects of putting together spa packages is to create deals that are affordable to your target audience, and provide enough value based on their particular needs. For example, for those with extra disposable income, packages that focus more on luxury and indulgence over necessity may be desirable, while for others, purchasing a bulk amount of massage sessions for a discounted rate may be what they most need. 
You can also pair spa treatments with a range of other perks within a package for more variety. Ideas include access to the pool, sauna or hot tub facilities, skin care products, etc. Adding a glass of bubbly and a gourmet snack is another great way to enhance the luxury of a package; whatever you can do to create a more memorable, immersive experience.
Offer upgrades
You can significantly boost the profitability of your spa business by offering service upgrades. 
Service upgrades could include increasing the length of treatment time, adding in hot stones, aromatherapy, use of a sauna, or a scalp massage. It's important to ensure that all staff are aware of the importance of offering upgrades to the spa services they provide, and it can help to offer staff incentives to motivate them to upgrade more clients.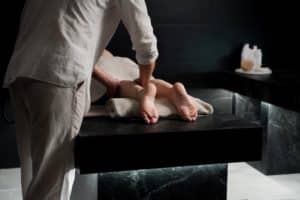 Keep your spa menu simple
While you may want to offer a wide enough range of services and treatments to please everyone who walks through the door, it's important to keep your spa menu clear and simple.
Categorise treatments logically, and avoid adding overly detailed descriptions of each service – just provide enough to tempt them into finding out more or making a booking. Also, ensure that your staff has a sound comprehension of everything on offer so that they can relay information to clients efficiently. 
It's also a good idea to change up what you offer on your service menu every now and then. This helps to keep long-term clients interested, and demonstrates that you care about keeping your offerings fresh and staying up to date with the latest treatment trends. If you can send promotions out to existing clients that feature new and different treatments, you should find that you can attract dormant clients back into your spa facility. 
Invest in quality equipment
While we can only invest what we can afford when it comes to bigger purchases like equipment, when running a spa business, it's best not to try and get your equipment on the cheap.
Alongside customer service and professionalism, the equipment used at a spa facility is one of the greatest factors that sets it apart from the competition. When shopping for your spa equipment, consider not only budget and space but which option will provide the best experience for the customer, and which will create the best results; after all, a good deal of your business should be through repeat business and word-of-mouth, so it pays to ensure that you deliver high-quality experience and results. This can only be achieved with the right quality equipment. 
Know your target audience
It makes no business sense to advertise to the wealthy and offer standard, highly discounted treatments, just as it makes no sense to market ultra-luxurious, expensive treatments to those of less affluence. It also makes no sense to invest your time and energy into marketing anti-aging treatments to a younger audience, and so on. The bottom line is you must know your target audience.
Get to know your local demographic and what their priorities are; do they focus on value more, or do they want indulgent treatments with little concern regarding the cost? What is the age group or gender you are appealing to? Perhaps you want to tap into the male spa treatment niche? Maybe your spa facility is predominantly a massage business? While your spa menu may aim to cater to a wider audience, you should try to run individual marketing campaigns that attract a more specific audience, so you need to identify their values, needs, and problems so that you can offer solutions.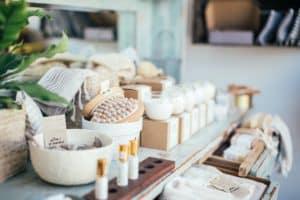 Add exciting product lines
Adding a range of products to your offerings can significantly boost your overall sales, allowing staff to upsell clients with products that they may have used during their treatment, or that might otherwise benefit them. 
Product lines such as aromatherapy products, skincare, or other treatments are not only ideal as a complementary addition to beauty treatments, but in some cases, may even be what brings some customers through the door to begin with. The more exclusive the products, the better.
Improve the booking process
Your potential customers will often be thinking about investing in one of your treatments to relieve stress, so the last thing they want is a stressful experience with booking it. 
There is a range of booking systems and online booking software to choose from, many of which have been specifically designed with the spa market in mind. Such software assists with a variety of tasks, from scheduling and online booking, appointment confirmations and reminders, managing customer information, and more. In addition, mobile-friendly spa management software or those that can integrate with apps are even more modern and convenient for both clients and spa staff.
Take a business approach for spa business success
Your spa business may be a labour of love, born out of a deep passion for well-being and more, but at the end of the day, it's a business and must be treated as one.
So, ensure that you understand the financial position of the business at all times, and ideally, create a spa business plan. This plan should include a vision for future growth, and even an exit strategy for when the day comes that you intend to move on. This helps you to formulate a clear idea as to your big-picture goals, where you aim to grow the business to, and how you plan to do it. The clearer and more detailed you are, the less guesswork is required, and the more purposefully you can run and grow your enterprise.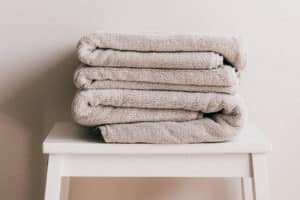 Take your spa and wellness industry business to the next level
For those just getting started in the spa industry, this has hopefully provided plenty of ideas to get a successful spa business or business in the wellness industry up and running. Anyone looking to take their spa management (or spa ownership) to the next level may want to consider investing in more staff, superior equipment, or premises, or may simply need to revitalise their facility with some new designs and a menu overhaul. The beauty and wellness industry is a growing one, so with the right approach, the sky's the limit.