Spotify is unquestionably a giant player in the online/music streaming world. It's many people's go-to platform for a seemingly endless range of musical genres and podcasts, and since it was founded in 2006 by two Swedish entrepreneurs, it has amassed over 450 million monthly active users – when it comes to achieving phenomenal success in the online music space, you certainly can't knock Spotify.
Spotify also offers the option for businesses to sign up to 'Soundtrack Your Brand' – a plan which allows businesses to plan and stream particular genres and music playlists to complement their brand, environment, and general customer experience. While this may be a good fit for some business models, it may not provide the most complementary tracks, nor represent the most cost-effective solution for all business types – particularly where the spa industry is concerned.
When it comes to curating, managing, and playing the most complementary music streaming services in your spa business, Myndstream has the clear edge – here's why.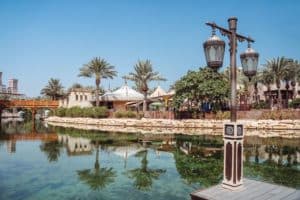 Money talks, and value-for-money matters
The quality of music you choose to play throughout your spa business matters a great deal, but we'll come to that a little later. The bottom line in business is that the bottom line matters – money talks, value-for-money matters, and as a business owner, it's imperative that you make sound financial investments that best support your enterprise.
Spotify's Soundtrack Your Brand fees
On the surface of it, Spotify's Soundtrack Your Brand may appear to be good value-for-money; for the basic option called 'Essential' you get access to playlists and stations for $25 per month, the 'unlimited' option affords you unlimited access to songs and playlists for $40 per month, and the 'Enterprise' option comes with a dedicated account manager and more, but you must contact their sales team for a price. 
The monthly fees Spotify markets their Soundtrack Your Brand service with seem low, but the devil is in the detail – these monthly prices are charged per zone. Spotify defines a zone as a single music streaming service source within a business location. So, for example, a business may wish to play separate background music playlists for each area of their business, such as the lobby/reception, the bar, and the restaurant, and each zone must pay for its own monthly subscription. 
Additionally, quoting monthly fees can make the overall cost seem less, whereas $25 per month equates to$300 per year; add a couple of extra zones, and you're looking at an annual cost of$900 – and these prices are just for the basic package offering limited music access. 
Myndstream's Spa Service fees
Myndstream has created a bespoke platform for spa business with a focus on ultra-high-quality music curation, and simplicity and affordability when it comes to the fee structure. With Myndstream, spa businesses pay just $250 for the first location, then $150 per location thereafter. The key difference with Myndstream's pricing structure is that each location can enjoy unlimited logins, allowing each individual therapist to choose music for their own clients at no extra cost. 
As a direct price comparison, consider that for six individual spa therapists (in one location), each needing to play their own curated music to complement the treatment being given to each client, Spotify would charge $150 per month for their basic package, equating to $1,800 per year, while with Myndstream, the price would be $250 per year because all individual users are working out of the same location.  
Overhead expenses must be a key consideration for business owners to keep their enterprise profitable. Still, what you're getting for your money and how the services you invest in impact your business operations are also of paramount importance. So just how does Myndstream's bespoke spa industry music service stack up to Spotify and other high-end competitors?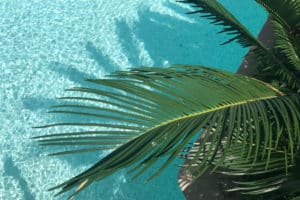 Perfecting the soundtrack to a spa experience
First and foremost, any spa business owner with the tenacity to succeed will recognise that attention to detail matters – perhaps even more so in business environments that set out to provide deeply impactful treatments related to well-being. 
There is a growing body of evidence demonstrating that music can have a profound effect on us; mentally, physically, and emotionally. Music has the power to uplift us, soothe and calm us, and even help ease us into a restorative state of deep relaxation. Perfecting the soundtrack to your clients' spa experience can make an insurmountable difference to the likelihood that they will return for more, recommend you to friends and family, and generally get the very most out of the treatment and experience at your facility. 
The point is that anyone can pay a fee and stick on some panpipes, but when you play music that has been carefully curated with the help of research conducted in collaboration with spa therapists, you elevate your customer's experience to a whole new level.
There's no denying that Spotify users have a huge body of music from which to choose, although Spotify business unlimited access is only available to their premium users, who pay a higher-priced streaming music package. 
Myndstream sits at the intersection between art and science, passionately curating music that is research-backed with a mission to optimise the experience of both business owners and clients. Myndstream also works with some of the leading musicians in the world, such as Liquid Mind, 2002, Kevin Kern, Bernward Koch, and Peter Kater. It's our belief that health and well-being facilities should utilise tailor-made music and personalised playlists created by experts in the field to achieve optimal results for clients. 
To find out more about our spa music service, click the link.